Youghal is a coastal town located approximately 48 km from Cork city. This vibrant town has one of the few remaining medieval churches that to this day is still in continuous use. Youghal holds many festivals and events so you will find plenty to do in all weather conditions. There is numerous entertainment options for children and a lot of medieval history to explore for all the family. It is a very popular tourist destination since the mid-19th century and is close to many beaches. Youghal's four beaches Front Strand, Redbarn, Claycastle and The Mall are known for their water cleanliness and their availability of amenities. The town is situated on the mouth of the Blackwater river. It has been designated as a Heritage Town by Bord Fáilte. You can follow the signposted town trail to find several old buildings, towers and abbeys.
Things to do in Youghal
1 – Visit Perks Entertainment Centre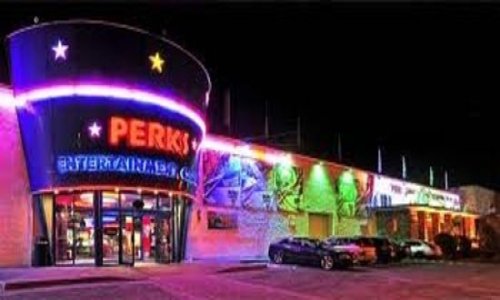 Perks Entertainment Centre is one of Ireland's largest indoor funfair centres. They have a large selection of rides, games, attractions and a Showboat Casino. Perks is ideal for all weather conditions as there is over 70,000sq feet of indoor entertainment. School tours are welcome and all ages are catered for. There is free parking available on site. If you fancy bowling Perks have state of the art bowling lanes with bumper lanes and lightweight bowling balls for younger children. Adults can take a spin on the fabulous Italian carousel. There is a fast-food diner at Perks serving a selection of tasty food that is also available for take out including the McPerkie whopper burger, fresh hot subs, sweet chilli chargrilled chicken, veggie burgers and kebabs. They also have an American style ice-cream parlour with all your favourite sweets and treats.
---
2 – Take a stroll on one of Youghal's beautiful beaches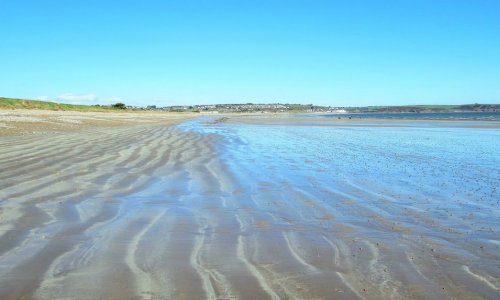 Beach lovers are spoiled for choice in Youghal with four beaches to choose from all within walking distance of the town. Front Strand and Claycastle are located side by side and are both blue flag beaches. They are the ideal spot for a beach picnic with car parking and toilets also available on site. During bathing season a lifeguard is on duty. A 400 metre wheelchair friendly boardwalk leads from Front Strand onto Claycastle beach. There is seating available along the boardwalk. If you continue your stroll along the shoreline you will arrive at Redbarn blue flag beach where you will find a mixture of sand, pebbles and shells. The fourth beach called The Mall is in the centre of the town. It is a small, intimate sandy beach.
---
3 – Take a guided tour of Youghal town
If you want to learn the history of Youghal town a guided tour is ideal. This way you will see any hidden gems and surprises that can often be missed. The town's Tourist Office is located opposite Market Square and you can arrange a guided tour here. Alternatively follow the town's signposted trail and stroll at your own pace.
---
4 – Visit Youghal Clock Gate Tower
A trip to Youghal is incomplete without seeing this iconic building. The historic structure is 24 metres tall and in the past served as a local time keeper, gaol and centre of trade. The guided tour is approximately 1 hour long and here you will learn the history of the tower brought to life through the sensory experience including the smell of the spices in the Merchants Quarter. From the storytellers you will learn of the many varied characters associated with the tower throughout the years. When you get to the 5th floor platform you will have a magnificent 360 degree view of of Youghal Bay and lighthouse. The views stretch across nearby Waterford county.
---
5 – Visit The Raleigh Quarter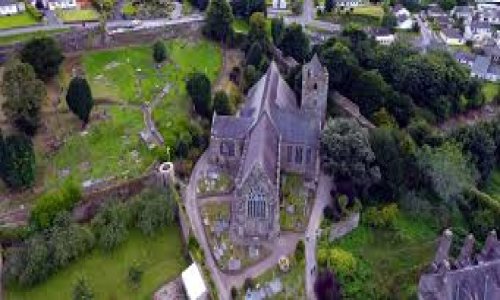 This hidden gem is located in Youghal's historic centre and has been carefully restored over the years. Take a step back in time and tour St. Mary's Collegiate Church, study a scale model of 16th century medieval Youghal town or stroll around the ancient graveyard trail. St Mary's Collegiate church has magnificent architecture with a 13th century oak roof structure along with many fascinating plaques. The Raleigh Quarter is located in Emmet Place.
---
6 – Enjoy Youghal Golf Club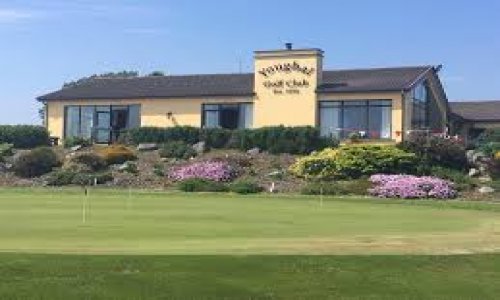 Youghal Golf Club offers a stimulating 18 hole golf course overlooking the bay. It is excellently maintained by professional staff ensuring year round play with spectacular views of the sea, mountains and the River Estuary. Afterwards enjoy the full bar facilities in the clubhouse. Youghal Golf Club is widely regarded as one of the finest parkland golf courses in Cork. Whether you are an amateur or professional player the club will present a challenge to your game.
---
7 – Go for a swim at Aura Leisure Centre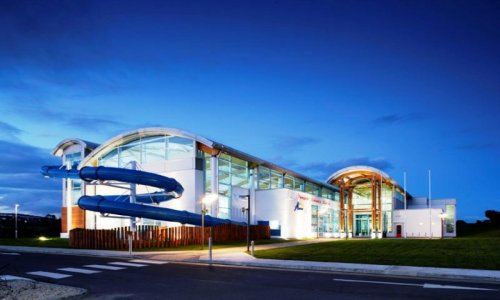 Aura Leisure Centre is a great day out for all the family. If you fancy a swim there is a 25 metre pool with a 65 metre fun slide. Chill and relax in the sauna or steam room. There is also a learners pool and a fun feature pool. Aura Leisure Centre has a fully equipped aerobics studio used for Pilates, boxercise, indoor cycling and many other classes. The state of the art gymnasium has an extensive selection of exercise equipment that ensures a maximum range of fitness.
---
8 – Take a boat trip with Blackwater Cruises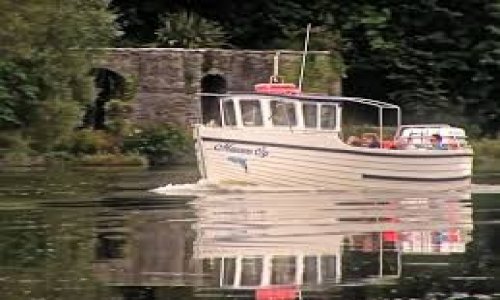 Adjacent to Youghal Visitor centre you will find a 28 ft half decker boat named Maeve Óg. It is painted white orange and blue. It was originally a passenger boat in Dingle in County Kerry bringing passengers in and out of the harbour to see Fungi the dolphin. Maeve Óg is now settled in Youghal and ready to ferry those who wish to see the hidden delights of Cork's Blackwater river. On the trip you will travel up North of the River Blackwater towards the old bridge and pass historic Molana Abbey. See the tranquil unspoilt beauty along the way. The Blackwater Cruise lasts approximately 1 hour 30 mins. The boat may also be chartered for longer trips.
---
9 – Call to Youghal Heritage Centre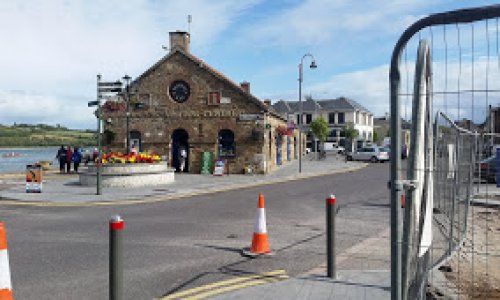 Why not pop in to Youghal Heritage Centre on Market Square located in Youghal Visitor Centre and browse through a fascinating exhibition that outlines Youghal's history including artefacts, models and images. The helpful staff will give you advice on what to see and do in the town and surrounding areas. The visitor centre is free admission and open all year round.
---
10 – Watch a movie in The Regal Cinema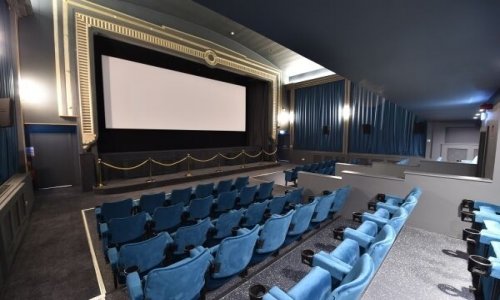 The Regal Cinema is one of Ireland's oldest cinemas. Originally the cinema was built in 1936 and to this day many of the architectural features can be seen as they have been restored. The eye catching Art Deco style throughout makes a the trip a wonderful nostalgic experience. The cinema has a multi purpose space for private events. Cinema goers or walk in guests are welcome in the Regal Wine Bar and Café located on the first floor. This refurbished cinema shows movies new and old on state of the art 4K digital technology.
---
Places to stay in Youghal
1 – Quality Hotel Youghal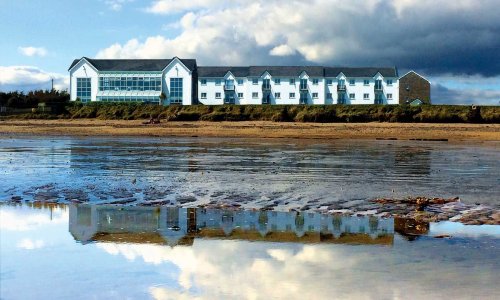 The Quality Hotel in Youghal is a family friendly hotel just a 5 minute drive from the town. It is the perfect location for discovering the many attractions that Youghal has to offer. Guests can choose from a variety of accomadition including hotel rooms, 2 bedroom apartment suites or holiday homes. All options can be packaged with meal options. The hotel also has a Spa and Leisure Centre. The Club V Leisure Centre is fully equipped with a gym, jacuzzi, steam room, kids pool and a 20 metre pool. There is a full range of personal training and fitness classes available and swimming lessons to suit all ages. If you choose to stay in the hotel's holiday homes or 2 bedroom apartments you will also have full access to Club V. With the stunning Redbarn beach nearby and a pool in the leisure centre there is plenty to do for all he family.
2 – Avonmore House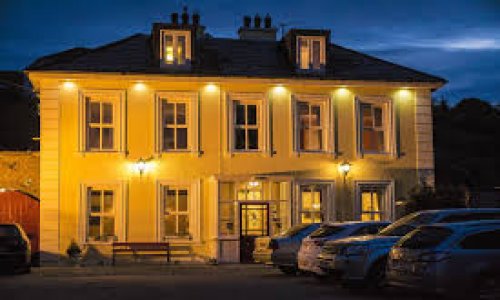 Avonmore House is in an excellent location at the entrance to Youghal Harbour. The sandy beaches are nearby and it is less than 5 minutes walk to the town centre. Avonmore house is set in an 18th century elegant Georgian house on the grounds of a former Franciscan Abbey. All rooms are ensuite with satellite TV, tea and coffee making facilities and a hairdryer. There is free parking available on site.
3 – Devon View House Bed and Breakfast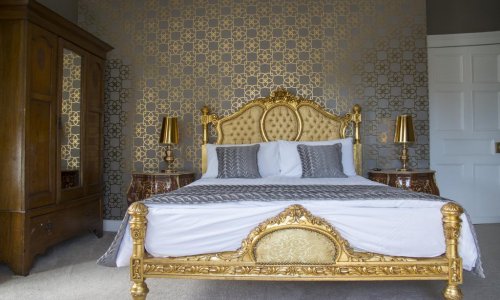 Devon View house is a bed and breakfast in the heart of Youghal. It is centrally located between the town centre and the beach. This Georgian house dates back to 1820 and has been completely renovated to a high standard. Local produce is sourced to create a delicious breakfast each morning. The luxurious bedrooms are ensuite with a flatscreen TV and tea and coffee making facilities. Free wifi and car parking is also available.
4 – The Old Imperial Hotel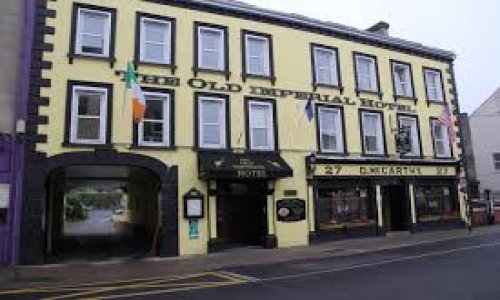 The Old Imperial Hotel is located in the historic town centre. It is within walking distance of all the attractions and of course Youghal's blue flag beach. All 18 bedrooms are ensuite and include a vanity area. Free Wifi and car parking are available. The restaurant on site serves a wide selection of on their menu to choose from and guests have a choice of two bars for light meals and drinks. All menus are available for takeaway, ideal if you want to have a picnic on the beachfront.
5 – Abbey View Guesthouse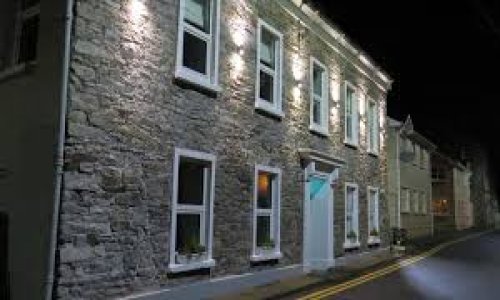 Abbey View Guesthouse is located on Strand street in Youghal town and only a short walk to the beach, Tynte's Castle and St. Mary's Collegiate Church. All rooms come complete with a private bathroom, shower and free toiletries. A continental or buffet style breakfast is also available.
6 – Walter Raleigh Hotel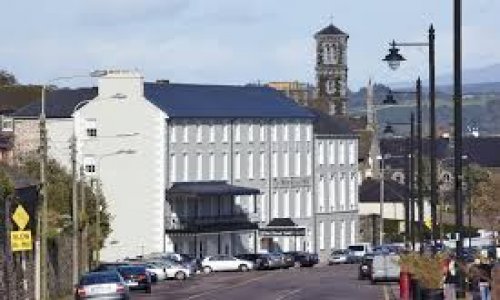 The friendly four star Walter Raleigh Hotel is located in O'Briens Place on the seafront in Youghal and has lovely views of the estuary and sea. The hotel's restaurant offers classic traditional meals including fish from Ballycotton Bay and roast sirloin beef. Alternatively you can dine in their popular bar. Free WiFi and car parking are available. This award winning 18th century Georgian Boutique Hotel is now ranked within the top 25 hotels in Ireland.
7 – Summerfield Lodge Bed and Breakfast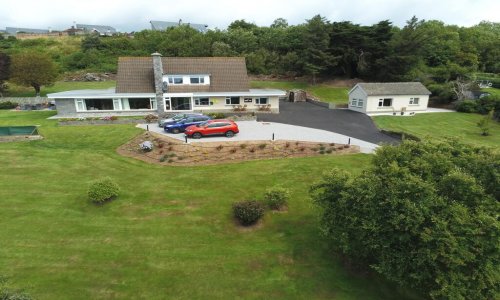 Summerfield Lodge Bed and Breakfast is in an excellent location in Youghal. It is approximately 800 metres from the beachfront and less than 2 miles from the golf course. Youghal Clock gate is just under a mile away and Summerfield Lodge offers discounted rates to their guests. Choose from a full Irish, English or continental breakfast. Free car parking and WiFi is available.
8 – Aherne's Guest-house
Aherne's is a small luxury guest-house located in Youghal. It has a famous reputation for its warm welcome, tasty food and luxury accommodation. Each spacious ensuite bedroom have enormous beds with crisp white linen and beautifully decorated with antique furniture. Free WiFi is also available.